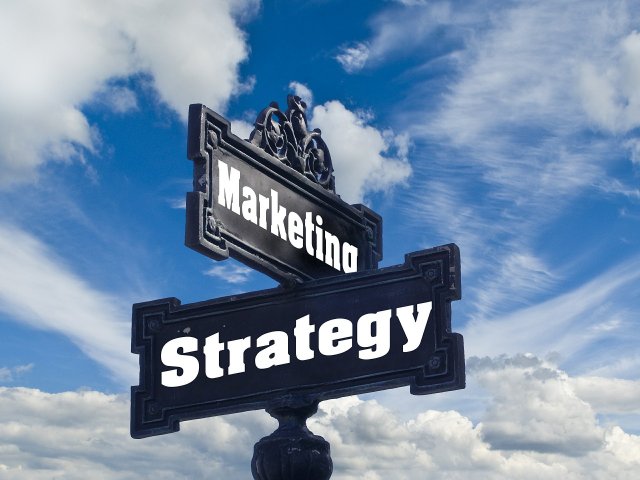 Last week while reviewing my Twitter feed that includes a variety of search engine marketing industry leaders who I follow for my own work, I ran across an interesting piece on the importance of branding for website search engine optimization (SEO). Branding has been top of mind for myself lately (see my post on using AdWords for branding) as I continue to work with a variety of businesses that tend to underestimate the power of branding in conjunction with their marketing efforts both online and off.
The piece, a video from Rand Fishkin at Moz titled "How Google is Connecting Keyword Relevance to Websites through More than Just Domain Names" discusses how Google, through its algorithm is attempting to understand a business by "drawing connections between concepts and brand names." Google then uses this information to help determine how a website should be ranked within its search results and on what key terms.
This is a reinforcement of the importance of branding for a company and how brand identity should be tied in to all marketing efforts as this will reinforce who your business is, what you are known for – and ultimately what key terms your website will be found under in search engine results pages (SERPs).
Some key points and takeaways from this piece that will help you to grow your business through branding and SEO:
Exact match domain names are no longer a key factor in optimization.
An exact match domain name is a domain that includes the primary key term for which you are trying to optimize. For example, if your website's primary focus was for "Yellow Widgets", the exact match domain would be: www.yellowwidgets.com (or .net or .org). This used to be an important optimization tactic which lost some of its effectiveness when Google made a change in its algorithm a couple of years ago and that value has only decreased since that time.
Takeway: Don't worry about the domain name from an optimization standpoint (key term focused) – think about it from a branding standpoint (company message focused).
Associate your brand name with the key terms for which you want to optimize.
Optimization efforts both on your website and off (through blogging, social media, etc.) should work towards connecting your brand name with the key terms for which you want to be found. The more you can connect your brand name with a particular set of key terms within the content you develop online and off, the more visibility it will get, and the more likely a person is to search your brand name with that key term.
Takeaway: Be sure you are using your brand name in conjunction with your key terms. In marketing content both online and off, incorporate these related terms into promotional content to help develop a correlation between the brand and the terms.
Think outside the box with regards to key terms.
Don't get stuck on only those key terms that immediately come to mind when advertising your product or service. While those most obvious terms are important, try to come up with a list of terms that could bring quality leads to your site that may not be so top of mind when thinking about your product or service. Then work to associate your brand with these terms.
Takeaway: Don't dismiss key terms that may not be the obvious choice. Take some time to brainstorm terms that could become converters and determine through research whether these terms could be viable options for optimization.
It's all about the content.
Ok, we now know that you need to connect your brand name with your chosen key terms, but what is the best way to get this done? By developing a well thought out content marketing strategy. Complete a review of the content you do have and identify areas of weakness with regards to depth and quality of content and the relationship to your targeted key terms. Work to enhance and further develop this content, on your website and through social media channels, to show a connection between who you are and these key terms.
Takeaway: Show your visitors, followers, and target audience that you're an expert with regards to your chosen key terms by regularly creating relevant, quality content on those topics and promoting that content.
Don't forget the analytics!
If you devise a content development strategy with branding in mind and are implementing it on-going, be sure that you are reviewing your website analytics – even if it is "just a branding campaign." Analytics will help you in determining if your content marketing and other branding efforts are working and where opportunities still exist. Use this information to revise your strategy tactics as needed to work towards improving your results.
Takeaway: Strategize, implement, measure, revise strategy tactics as needed based on results. Repeat.
Bottom line is that your brand should always be the basis for your marketing campaign online and off. There is most likely a lot of untapped opportunity for connecting your brand with your targeted key terms which is becoming more important as Google and other search engines become more sophisticated in connecting your business with what you sell. If you want to grow your business online and off, be sure to have a strategy for building your brand as part of your overall marketing plan and include your brand identity as you execute tactics.

Find the author on social media:
+Elissa Mitchell
@ezmitchell