We're living in a world where people spend most of their time online – let's face it, how'd you find this blog?
With such a strong focus on online digital marketing, a visually appealing, interactive and informative website is a must. In fact, up to 83 percent of consumers will visit a business's site before making a business decision and/or purchase. As this statistic continues to steadily increase, it's more important now than ever to provide a unique, creative and one-of-a-kind internet experience through the look, usability and accessibility of your site.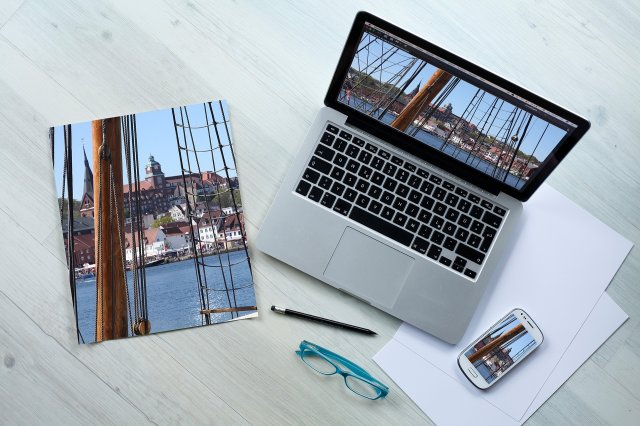 The same way you design a polished business card, your website should be just the same. It's no different than sending out your best salesperson to close a deal – you'll want your site to serve these same purposes.
That's why good web design is good marketing. It's the perfect place to take into account your entire brand identity. So, how do you accomplish this?
Search Engine Optimization (SEO)
It's not just about making your website stand out visually, it's about being found. And it's hard to be found without proper SEO implementation. There are a ton of different brands, advertisements, promotions and businesses sharing their content on the web right now. So how can you make your voice be heard above the crowd?
SEO plays a major role during the website build, so it's important to get a solid handle o it early on. SEO is what helps your site rank well with search engines and leads to online conversions when being found first on a Google search. With proper SEO, keyword research and analytics, your SEO can help play a major role in your web design.
Responsive Web Design
In 2018, it's all about responsive web design. Technically speaking, it has been for a while – but if you're not on board with responsive design yet, 2018 is the year to start considering it.
Responsive web design allows the ability for websites to automatically resize and reconfigure its design to fit the device it is being used on, whether it be mobile, desktop, iPad or tablet. It's important to consider that without utilizing RWD, you may possibly be losing out on a big chunk of consumers.
Content Management Systems
Content Management Systems or CMS are sites that use a platform that allows the owner and the site developers to easily go into the back and to make changes to the site easily, with no software. With CMS, this means you no longer have to rely on your site developers and designers to go in and update every minute change to your site. They're quick and easy to use, which means you can keep your site fresh and up-to-date on your own terms.
Interactivity
Your website should be considered an extension of your staff. That means that your site shouldn't just be a stuffy online outlet to regurgitate old, boring, wordy information and articles about your products and services. Your site should have some human appeal to it. Make it relatable, interactive and reliable.
New information should be added regularly so content doesn't go stale. Images should be updated, engaging and interesting. New products and services should be highlighted and explained.
Conclusion
Bottom line, your site should look good, work well and clearly communicate your company's brand and goals. Before your consumers meet you, they'll likely consult your website first. It should make a good first impression.