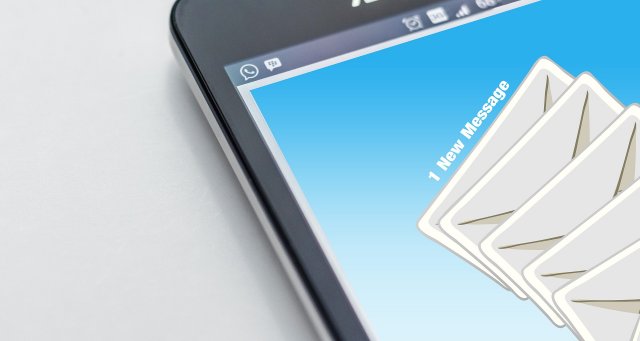 If email marketing is not part of your overall online marketing strategy, you're missing out on reaching pre-qualified leads as well as repeat sales. In the current market and the growing competition – especially online, it's essential to stay in front of your potential customers as well as previous customers. Email marketing is one of the easiest and most cost-effective ways to do this.
Email marketing not only acts as a vehicle for delivering your message, but it is also a brand builder with the opportunity to stay in front of past customers and leads on a regular basis.
Now I'm not talking about using purchased lists. These lists are often outdated, unreliable, and could even get you blacklisted or get you a huge fine. And, purchased lists just don't get a good open rate and will ultimately be a money-loser. But, reaching out to a list of subscribers who have opted in to hear from you is a great way to get your message out.
I often hear from clients – especially small businesses - that they are unsure of what they can include in an email message that will be interesting enough to make doing worthwhile. There are numerous ways you communicate with your audience through e-mail marketing. Below is a listing of just some of the ways you can use email marketing to benefit your business.
Advertising Promotions: Let your subscribers know about any upcoming promotions you have to increase your sales. If you're nervous about doing promotions for fear of losing money, here is a list of some great ideas for doing offers that "protect your bottom line."
New Product or Service Announcements: New products or services often get overlooked when planning an email marketing strategy. Email marketing is a quick way to let your subscribers know about your latest innovations.
Content Delivery: Do you have a recent blog post to promote? An article that you'd like your subscribers to see? Email marketing is a great way to get your content seen and read.
Company News: Let your email base know what's going on at your company – a new hire announcement, new building, expansion, etc.
Email marketing should not be done in a bubble. It's best to have a strategy that will complement your overall company marketing and a plan that will allow you to have your emails created in advance for easy sending. You should also plan on promoting your emails through your social media platforms such as Facebook and Twitter for increased exposure.
If you're not currently doing email marketing, what's stopping you? Start getting your plan together today.

Find the author on social media:
+Elissa Mitchell
@ezmitchell