Take a quick look around. How many people do you see that are on their smartphone, tablet or iPad? In fact, I'm willing to bet that you've found this blog post via one of those devices.
It's not exactly a secret that people are growing increasingly attached to their phones. In fact, according to a survey that was carried out by Bain and Company, people consume 25 percent of their media on a mobile device.
While a good chunk of consumers is reliant on mobile devices to access their information, entertainment, communication and social, only 13 percent of companies spend their marketing budgets on mobile advertising.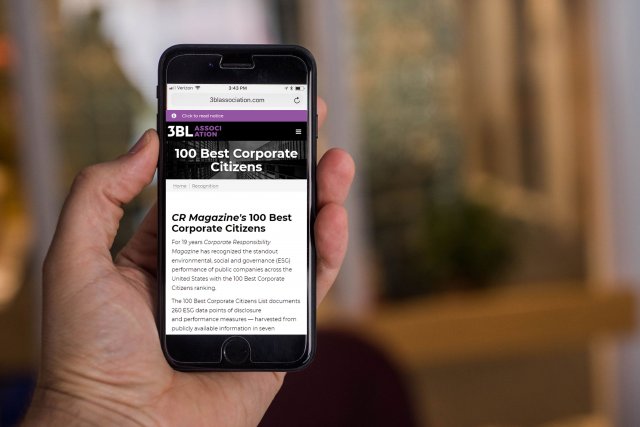 Mobile marketing used to be viewed as nothing more than just a subset of digital marketing. Now, however, mobile marketing should really be considered as its own medium completely; one that has infinite, growing possibilities for marketers.
OK…So, Why?
Well to put it simply, this is just the age that we're living in. As trends change and old fads phase out, it's crucial to keep up with the latest technologies. So ignoring the rapidly growing rise of mobile is no longer an option.
The goal of any marketing strategy is to cater to your consumers. With that in mind, you'll want to focus your marketing efforts on places you know your consumers will be. And your consumers are on mobile. Trust us.
So We've Convinced You. Now What?
Mobile marketing can mean a lot of things, which means that there is plenty of room for experimentation. There's no 'right' or 'wrong' when it comes to mobile marketing. Some techniques may work well for your business while others may not at all. To some degree, taking on the mobile marketing front can be considered a trial-and-error.
Mobile Web
Mobile web marketing is the most effective when it is conducted on websites that are optimized to display and interact smoothly on mobile devices. That's why one of the first and most important ingredients to a mobile marketing strategy is implementing Responsive Web Design (RWD).
RWD makes sharing easier, helps to grow audiences and creates an overall smoother, much more convenient process for consumers.
Search and Display Ads
Beyond the convenience of the mobile web is the ability to advertise through mobile search and display ads. One major benefit of these advertisements is that they can be very narrowly targeted based on certain context including location, device and content being browsed.
These ads will provide your business with valuable data that is important when it comes time to measure your marketing efforts (like through Google Analytics to track overall performance).
Social Media
The world of social has created a digital space where businesses can seamlessly learn more about their audience, increase exposure and brand awareness and communicate in real-time with their consumers.
Having an active presence on social media helps your brand to stay top-of-mind with your consumers. Also, it leads to growth for business by increasing website traffic, boosting sales and generating leads.
Local SEO
Mobile users frequently search for local information. With Google My Business, you can easily get your business on the local map which will help improve overall search engine traffic.
Local SEO helps businesses to promote their products and/or services to local consumers as they're searching for them.
As digital marketing continues to evolve, mobile marketing continues to play a key role when developing an effective strategy. That's why there's such an emphasis on mobile marketing because developing a cohesive plan will benefit businesses by creating a better and stronger connection to consumers.
Although digital marketing trends are constantly shifting, this mobile revolution will continue to play an increasingly important part in digital marketing strategies.