There's so many different metrics that may have you thinking you know all there is to measuring consumer engagement. Sure, Google Analytics, email open rates, time spent on sites and pageviews are all solid indicators as to how well your business is performing, but there's underlying aspects you may have not considered that contribute to overall consumer engagement.
Customer engagement is hands down the strongest indicator of a customer's feeling towards your brand. It all comes down to brand loyalty. If your brand is well-liked, consumers will come back. If your brand performs exceedingly well, consumers will be more inclined to choose you over your competitors. So, how do you increase consumer engagement? How can you lock down a strong strategy to guarantee success moving forward?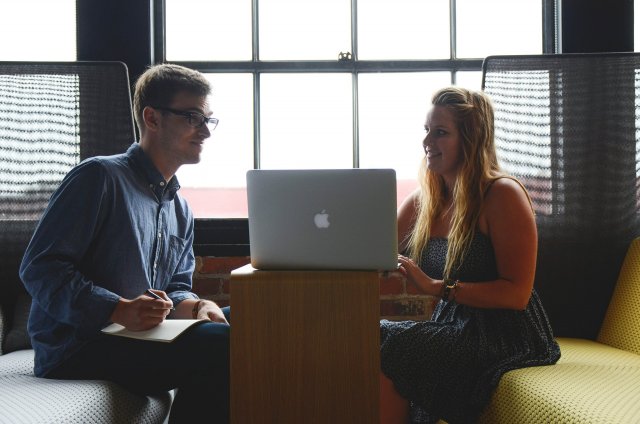 Personalize Your Brand
The key to consumer communication is humanization. Consumers want a brand that they feel they can relate to, trust and understand. If you're resonating with your consumers on a personal level, you're guaranteed to increase overall engagement.
Word-of-mouth is an underrated marketing tactic, but if your consumers are saying good things about your brand, their friends will be more inclined to check out your brand based on their reviews.
No one wants to engage with a stiff, unrelatable brand. Find your unique voice and express that through your social media, blogs, marketing collateral and overall brand message. The more you humanize your brand, the better the results.
Find Your Voice
It's hard to humanize and personalize your brand if you don't know what your brand's voice is. Before you can express yourself through your marketing materials, you should have a solid grasp on your brand's voice.
If you fully understand your audience, you can gain interest, interaction and even viral traction for your brand if your voice is overheard above all the background noise and competitors.
Authentic Communication
Despite the overall distaste, online robots and chats are becoming increasingly popular. That's why consumers appreciate having authentic, real-time, genuine conversations with brands. People don't want to feel as though they're being scammed or hacked. These online bots are a sure-fire way to put a bad taste in your consumers' mouths. Have real-life representatives who know what they're talking about ready to answer your consumers questions, offer advice, help and most importantly, offer a sense of authenticity. This will make your brand more trustworthy and reliable overall.
Create Content…Good Content
One of the most obvious ways to increase consumer engagement is by creating content. But creating content isn't as simple as throwing some words together into a Word Doc, posting it online and crossing your fingers hoping for the best. Content begins with understanding your audience. With a thorough understanding of what your audience wants, needs and likes to see, you can specifically cater to your targeted audience.
Generating valuable, informational and interesting content is a great way to enhance the overall customer experience and increase consumer satisfaction.
Listen to Your Audience
Though sometimes it isn't always fun to hear, your customer's reviews hold a lot of weight on your brand. Their reviews, both good and bad, are a direct representation of your consumers' views on your brand – that's what makes it such an important driver in an organization.
Think about your brand message, how your audience is relating and responding to it and go from there. Pay attention to what works, what doesn't, what content performs well, what content doesn't and what people are saying about you.