Social media marketing can be overwhelming, and rightfully so. It seems as though every day there's a new platform, trend, or craze to keep up with. But if one thing's for sure, it's that Instagram is here to stay as it has continued to dominate the social world. With roughly one billion monthly active users, this self-serving advertising platform has proven to be one of, if not the most popular social media platform.
So, if your brand isn't already on Instagram, 1) you should be and 2) here are some convincing reasons for you to join: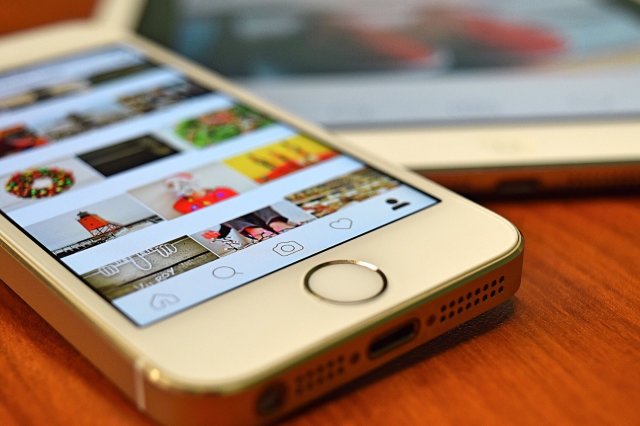 Instagram Drives Sales
In comparison to other social media platforms, Instagram has seen higher conversion rates for sales. Since it is a visually-domineering platform, it cuts through all of the other clutter and background noise, allowing your brand's products and services to speak for themselves.
Over 80% of companies on Instagram are active on a weekly basis – and you should be too! Consumers are flocking to Instagram and they're not just endlessly scrolling; they are engaging. Over 65% of people say they use Instagram specifically to interact with brands. The overall engagement rate per post has grown at a rate of 53% year-over-year. This can include posts with location tags and hashtags.
Simply posting more content will help grow your brand and build trusting relationships with your followers - but using targeted Instagram ads can drive more sales. Instagram does have one of the highest cost per clicks (CPC) when it comes to social media advertising, but these ads also have the highest engagement rate of all digital ad placements.
And as far as average order value, according to Shopify, Instagram users spend an average of $65 per referred sale (compared to Facebook users only spending $55 and Twitter users spending $46).
You can customize and optimize your Instagram ad campaign for conversions, brand awareness, engagement, and more - it's up to you! For optimal results, bidding based on cost per conversion is your best bet, meaning you'll only pay when users complete a desired action like making a purchase.
Visual Content Dominates
Social media users want to see visual content, whether that be infographics, photos, videos, presentations…you name it. Think about it: when you're scrolling through your feed, aren't you more likely to engage if the content is visually stimulating?
Not that you really needed any stats to support this statement, but visual content has proven to perform better than any other content on social media. That's because 90% of information transmitted to the brain is visual, 40% of people respond better to visuals than they do text and 93% of human communication is nonverbal. Oh, not to mention imagery is processed 60,000 times faster than text.
Now there's a higher chance of getting noticed by your audience.
Present Yourself in an Authentic Way
It's not hard for a business to get caught up in that stuffy, suit-and-tie, "we mean business" façade. Having an interactive, engaging and appealing Instagram feed can help to break that barrier with your consumers. People like to know they are engaging with other people. So go ahead and be a bit spontaneous with it. Show your consumers who you are.
By posting content regularly, you can give yourself the chance to come off as more personable, relatable and authentic to your audience. Show them some behind-the-scenes or 'meet the staff' photos so they can see what happens behind the screen. Bring your customers along to see a side of your brand they don't normally get to see. They'll feel more comfortable working with a business they feel is real.