In 2018, there are a lot of social media advancements on the horizon. Social media has officially adopted a large enough scale to make quite the impact on brands and businesses. With time spent on social media predicted to increase, it's important that your business has a strong presence on social.

But that's not enough…

Simply making an account and putting your name out there won't generate the results you're looking for. A sound social media strategy is necessary, as well as a general idea of where social media is heading. In 2018, here's what we can expect.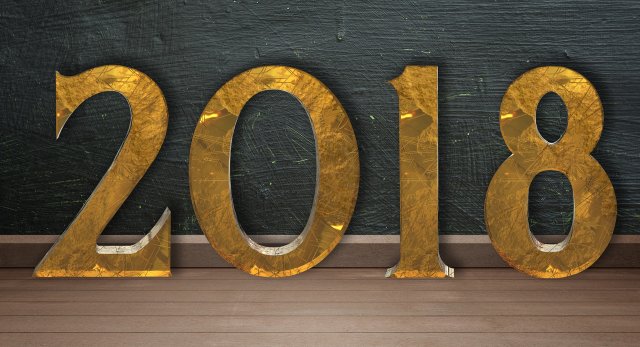 Live Streaming Video
2017 was the year of video. Well, that trend hasn't quite died down yet. In fact, in 2018, it's expected that video will be at center stage of the social media trends yet again. Only 2018 will bring an expansion on live streaming.
Sharing video content is impactful for several reasons. You're making your brand more credible, personal and engaging to your audience. Through the use of live video, you are avoiding a generic means of communication with your audience and targeting them more directly.
Videos increase overall engagement through likes, shares, retweeted and comments throughout all social media platforms. Figures show that 43 percent of people prefer to see video content.
Instagram Stories
Going hand-in-hand with live video content is Instagram stories. Taking advantage of the frenzy that is 'stories' is a great way to get your name out there to a broader audience. People are increasingly using Instagram stories as a means of connecting with each other. With a strong focus on Instagram stories, your brand can have more of an impact on your audience.
With stories only being one year old, they already have seen over 200 million users per month – that's 50 million more than Snapchat users.
Twitter Dies Down
Once a huge social media phenomenon, Twitter has seen more popular days. Since 2017, the number of followers has dropped drastically. It is predicted that in the new year, Twitter's leadership will aim to rethink how the platform will operate.
While platforms like TweetDeck and/or Hootsuite make social media marketing simpler, a successful Twitter cannot rely on scheduled tweets alone. With Twitter comes patience and in marketing, it's all about wanting to see quick results.
What to Expect…
Social media trends are constantly changing. One day there's a new platform and the next day it could already lose its popularity. That's why it's important to have a good handle on what social media trends are expected to lay ahead in the new year so we can anticipate what will and won't be the best tactics to include into a social media strategy. One thing is for sure, there is no stopping the trend that is Instagram stories and videos. A strong focus on video content in the new year will bring your brand success.