Following the same focus as our campground website design service, when designing your Campground Site Map, we strive to not only create a simple and easy-to-understand site map for your campers & visitors but also reflect your campground's unique brand on the map.
Flexible Design Process
We do not utilize templates but instead adhere to a flexible design process. We can work from a variety of reference materials, including hand-drawn sketches (napkins are OK!), aerial & satellite photography, prior maps, and related print collateral. Initial site map design costs are always based on the number of sites and general complexity of the campground design.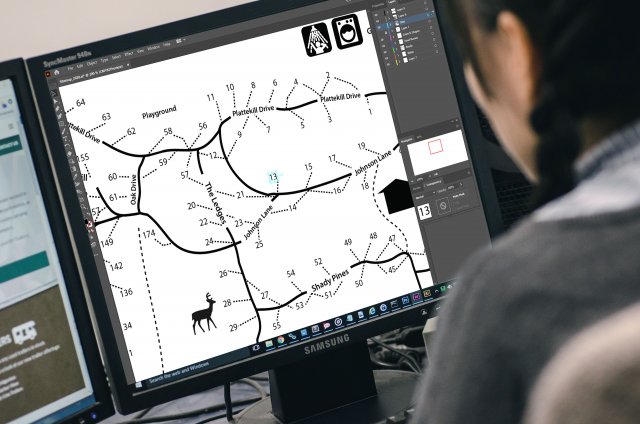 Multiple uses
Once the map is finalized we will provide you with a print-ready vector Adobe Acrobat file that can be used for a variety of printing needs such as handouts or signage in your camp store. The vector file will always be crisp and sharp when printed. We will also provide you with web-friendly files of the site map to be used on your website and social media. Most importantly, we always archive the source file, allowing us to easily make future map updates.
Check out a sampling of some
Campground Site Maps we have designed
Got a question about site maps? Need some help creating one for your campground?
Let us know and one of our team members will get back to you!