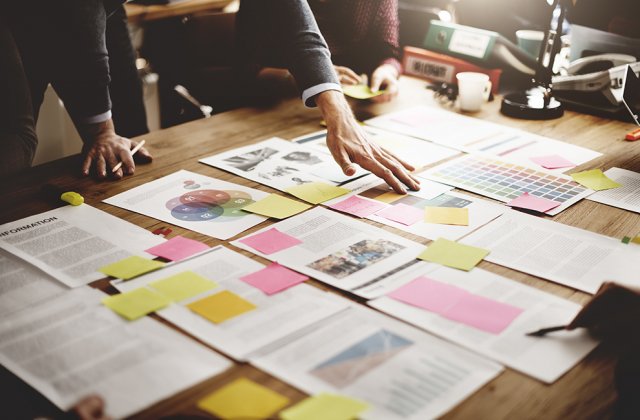 I get it. You may very often feel stuck about what you should write about for your blog or just website content in general. Maybe you don't have what you feel are good ideas or you have an idea, but are not sure what perspective to take on the subject. Also, when writing content for your website or blog, you want that content to be relevant and useful to your readers.
I've been there and sometimes I still get stuck, and that's with an established content marketing plan. Here are some tools that you can use for generating content ideas that are founded on what people want to read vs. what you think they want to read.
1. Google Analytics
Google Analytics has a lot to offer in terms of generating ideas for content. A couple of reports that can help you in finding ideas for content that is more likely to succeed with your readers include the following:
Queries: if your Google Analytics account is connected to Google Search Console (formerly Google Webmaster Tools), you are able to retrieve search engine query data from Google over the past 90 days. This is located under Acquisition, Overview, Search Engine Optimization, and Queries. Take a look and see what terms you currently get visibility with and if it's relevant, create content around that topic to help further boost ranking and website visibility on related keywords.
Site Content: take a look at your Site Content and All Pages (located under Behavior), do a search for those pages that contain "blog" to see what blog posts are most read. In addition to what posts are most read, take a look at the bounce rate. A post with a lower bounce rate shows that there was an interest in that content and it would be worthwhile to do another post or article on the topic.

In addition to only looking at your blog post content, you can take a look at overall website content to see what pages are performing best. In this case it is especially helpful to look at the bounce rate as it can be helpful to evaluate pages with a high bounce rate and consider how they might be modified to help reduce the number of bounces.
2. Content Idea Generator
In a past post we discussed the use of a content idea generator when trying to determine what to write about. There are many options out there that will provide you with ideas on any subject you throw its way. These ideas are based on subjects that are currently popular and are getting a lot of search.
3. Keyword Research Tool
There are a number of keyword research tools available. If you have a Google AdWords account, there is Keyword Planner. There are also a number of free keyword tools such as: SEO Book, WordStream, Niche Laboratory, and more.
To use a keyword research tool to generate possible content ideas, do a search on a particular keyword relevant to your business and what you want to focus on and see what results come up and how much search they are getting. Very often you will see very specific keyword searches that directly address the topic of focus that will inspire content ideas. For example, if I have a client that is a florist and I do a search on "sending flowers" to see what relevant terms might come up for search engine optimization, often times, I may see a lot of searches for something like: "how can I send flowers internationally", while this may not be a good keyword for straight forward search engine optimization, it would make a good subject for a blog post or article.
4. Your Customers
Customer questions and comments can be a treasure trove of content. If they are an existing customer, you know that they are your target audience and any questions or comments they have will be relevant sources of content ideas. For example, if you get a number of contacts from current customers with questions on how exactly something works, there is an opportunity to create an article or blog post addressing this question.
And, if they are prospective customers, information gathered from them can help you in creating content that can help them become customers. For example, if a prospective customer is wondering if your product or service can be used for a particular application that would be helpful to them, you can create an article or blog post about how your product can help them, or reasons why they should consider your product over another.
With so many tools available for finding topics to write on, there is really no excuse not to be creating new content for your website. Even if it just an article or two each month, it will help your site with visibility in the long run. The only caveat to this is that if you are creating new content, be sure to promote it! Share it through social media, through email marketing, to clients, and even friends. If no one sees your content, it won't make much of an impact.
Find the author on social media:
+Elissa Mitchell
@ezmitchell
LinkedIn