Web design should be done with a greater intention. How do you know what these intentions are? Well, let's start where you should always start; your audience.
Regardless of what it is you do or whatever your marketing goals may be, you first need to figure out who you are targeting. By grasping a solid understanding of your target audience, you can see much more notable results from your marketing efforts.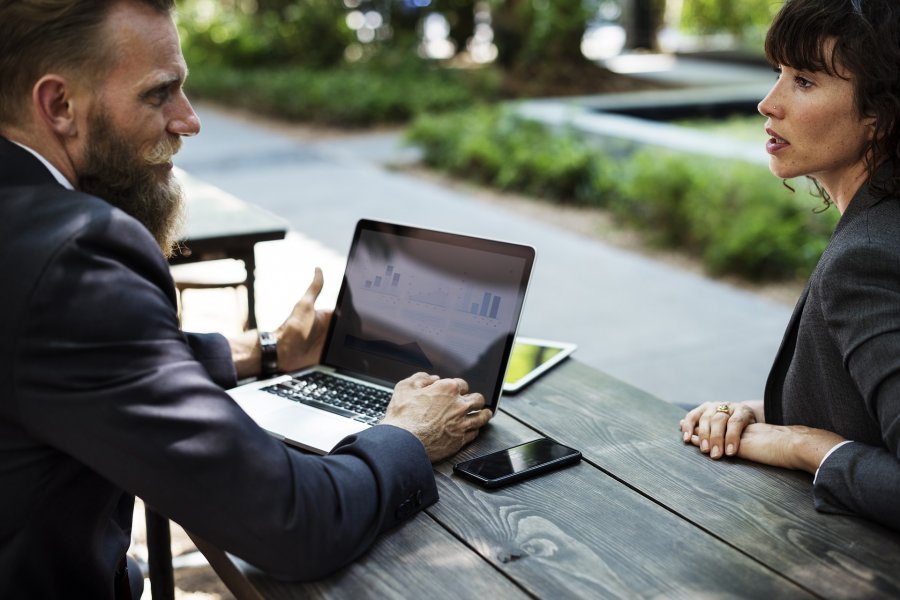 A common marketing mistake is believing that your products and/or services are for everyone. While this may be true in some instances, the reality is that it's likely to be painful, difficult and expensive when you try to take on the masses. To avoid this, carve out the specific demographic of people who will best benefit from your services. Once you've pinpointed this niche, you can then begin flooding all of your best marketing efforts into them.
With a better understanding of your audience, you should realize what it is that makes them react. When designing, you'll want to emphasis key selling points that you know will get a positive reaction from your target audience. However, you must not forget any of the fundamentals of web design. The greatest fundamental, which is of course, visuals.
As a web designer, you have the power to control what people will see when they come to your site. Use this to your advantage as you can seamlessly create a visual hierarchy of importance based on what is biggest to smallest.
Whether it's a headline, a picture, a video, or whatever this visual may be, it should be eye-catching. You'll want whoever sees this visual to get the main points, even if they're only passing by.
However, you don't want to throw off the overall balance of the layout of the site. It's important to maintain order and cleanliness to make your site visually appealing and easy-to-understand, all while highlighting that important visual asset that will speak directly to your target audience.
The ultimate goal when designing any site is to get people to move around the site and explore all of the features. That's where you, as a designer, have to relate to the user and truly put yourself in their shoes. While it may be easy to get caught up in your own work and create what you want, it's really all about what the audience wants. That's where understanding your demographic comes in again.
But it's not all just about what's visually appealing, it's also about your message. What are you trying to convey?
Contrary to popular believe, content shouldn't just be about your products and/or services and why they are awesome (although admittedly, it is part of it). Your website should be an extension of your business.
Your website should be a place that welcomes returning consumers and invites prospective ones. You want to create an environment that people will want to come back to. So no matter the message, it should be clear and consistent – not scattered and all over place.
Having a stunning, impressive website is important, but remember to design with the consumer in mind. Fancy new techniques will not impress anyone unless it's done correctly. The layout and navigation, color scheme, content and visuals should all be attention-grabbing, but most importantly, they should be catered to the consumer.
In short, listen to your target audience. Understand their ideas, wants and needs. But remember, it's your responsibility to serve as a guiding light throughout the development and design of a website to steer people in the direction you want them to go.