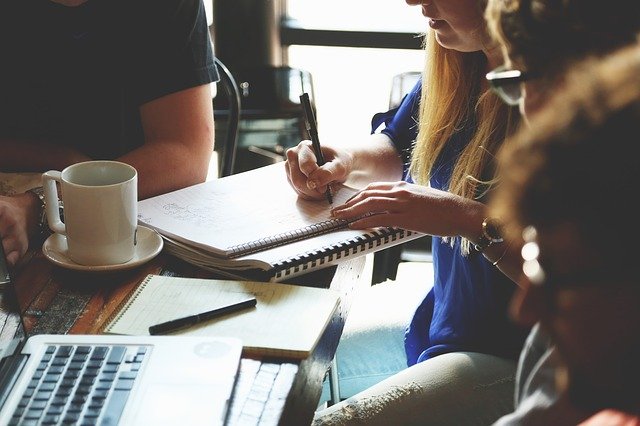 The Beginning of a Beautiful Digital Agency-Client Relationship
We spend a lot of time writing on topics related to website optimization and internet marketing – especially content creation. We sometimes get questions on why we focus on these topics for our blog as opposed to more technical items.
We do this because once we have done a web design (and though we do many different types of digital projects, for this post I'm focusing on web design), we want to provide clients with the knowledge and tools to effectively optimize and promote their website if they choose to manage this endeavor on their own. While we support many clients in these efforts, some choose to market their website themselves, or have us work on certain components while they work on others.
And, while we do work with clients on projects that include branding all the way through to marketing, these ventures very often begin with the new design or design re-fresh of a website. This primarily has to do with the constantly evolving digital landscape and the very real need as a business to keep up with the changing technology. Whereas a new branding initiative or update may be desired/needed every few years or longer, the need for a new website or assistance in online marketing is more immediate and constant.
Uncovering the Truth
When embarking on a new web design project, it often brings to light opportunities for optimization or online marketing that may have been overlooked. For example, when first working with a new client on a web design, we will often perform an audit of their current website – everything from design, to usability, to optimization, to marketing effectiveness. We also work directly with the client to get to know their business better and discuss current marketing strategies both online and off, as well as goals.
During this process, we discover both strengths and weaknesses with a company's website and online marketing efforts and are able to identify areas for improvement. This review may also uncover other marketing and branding initiatives that need to be addressed. For example, if a company has recently gone through a shift in focus for the business, marketing objectives may not have been revised to reflect the shift creating a disconnect between the marketing strategy and the goals of the company.
Plotting the Course
Once a website's strengths and weaknesses are identified, we address design and usability from a development perspective, but, perhaps more importantly, we put forth recommendations for on-going marketing of the website. This includes a combination of SEO (search engine optimization), PPC (pay-per-click), content generation and promotion, social media use, email marketing, and more depending on determined need. And whether a company uses our services for some or all of this, we are there to support and guide along the way.
For some companies, we may even recommend going back to the basics and starting with brand development efforts to support consistency among the company look and message. Whatever the recommended course of action is, it's based on an individual look at that particular company's wants and unique needs.
Making It Work
There is no secret sauce or voodoo needed for developing and marketing a website. There is plenty of readily available information out there – which we promote and expand upon with our own unique perspective – it's a matter of understanding how to effectively use this knowledge to successfully build and promote a website and having the time to implement the necessary initiatives.
We are there to serve as the experts regarding digital design and marketing and work as an extension of your team. While web design may be the catalyst for beginning the relationship, it's certainly not the end. And though digital is our specialty, we also help clients with more traditional marketing that helps to create a comprehensive marketing plan including print advertising, public relations, brochures and other print collateral pieces, and more.
Beyond web design or other digital project, our hope is that by providing the information, tools, and guidance, we will become a partner in our clients' success. So, read on, friends, use what you can and take advantage of our services as needed and desired. And, if there are related topics you're interested in learning about, let us know!