As marketing efforts continue to shift towards digital and as trends continue to change and evolve, traditional marketing tactics just simply can't keep up any longer.
Now more than ever, businesses need to be conscious about the everchanging digital marketing trends and use a different approach to meet their marketing goals.
This is exactly where content marketing comes into play.
What is content marketing?
Contrary to popular belief, content marketing isn't just as simple as creating a blog.
"Content marketing is a strategic marketing approach focused on creating and distributing valuable, relevant and consistent content to attract and retain a clearly define audience – and, ultimately to drive profitable customer action." – Content Marketing Institute.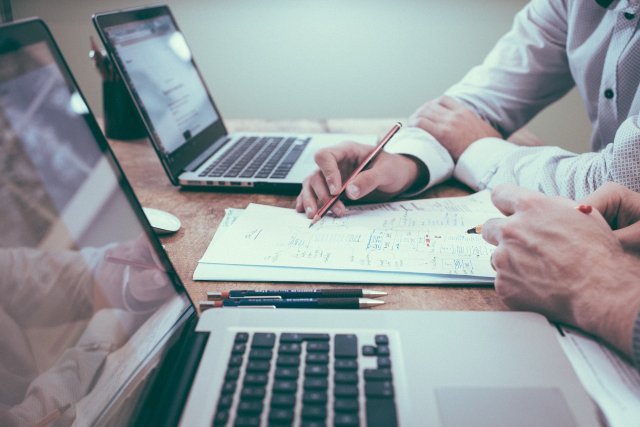 Content marketing should be seen as the first step in a digital marketing strategy as a means to attract consumers to your business by bringing awareness to your products and/or services.
Ok, sure. A blog may get you halfway there. In fact, according to a survey done by Hubspot, 60 percent of businesses with a blog acquire more customers than those without a blog.
But you'll have to implement more of a strategy into your business' blog if you want to see some real results. Creating consistent, valuable and keyword-rich content is what will bring your content marketing efforts to the forefront.
If you're creating weak content (unpopular topics, lacking keywords and key phrases), chances are your content isn't being found – or even searched for. That's why part of content marketing means providing some sort of value to your consumers.
But to do so, you must know your audience.
Becoming familiar with who your audience is means understanding their age, demographics, location, preferences, etc. Incorporating a sound content marketing strategy is an opportunity to position your brand as a 'go-to' source for information so when your target audience has questions, they'll know to turn to you for their answers.
Another great content marketing strategy is repurposing your content.
Reusing and repurposing existing content helps to drive marketing efforts. Consider repurposing webinars, SlideShare's, infographics, podcasts, whitepapers, case studies, videos, articles, news clippings – you name it.
And of course, I have to mention the importance of social media in this digital age.
Promoting your content via social media can put your content in front of not only your targeted audience, but a larger group of prospective consumers.
With effective and clear calls-to-action (CTAs) on every post, you're increasing your chances of visitors to your website to engage in your content.