Your brand is your promise to your consumers and should represent who you are and how you do it, both visually and in writing. That's why developing a new brand identity is such a big job to take on.
Any successful brand development should be fueled by research and defined by strategy so it best fits the needs and goals of your business.
Have Purpose
The single most important part of a successful brand development is having a purpose behind what it is you're doing.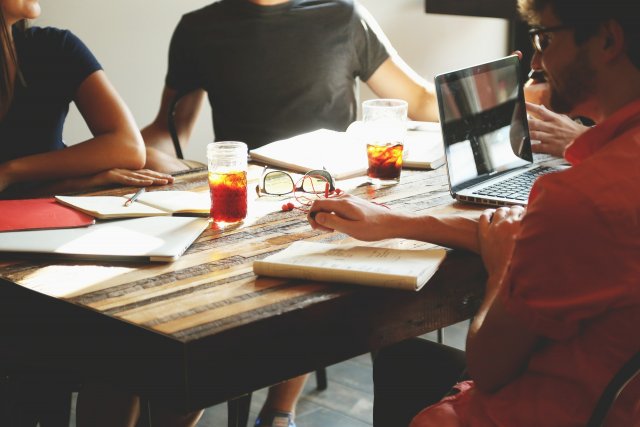 A lot of finding your brands' purpose will come from listening to your audience. Understanding your consumers will give you a better idea of what motivates and inspires them and how you can intersect that into your brand.
Be Consistent
Consistency in your brand means being able to align your business's message into one cohesive look and feel. Consistency attributes greatly to brand recognition, which is a big part of what fuels customer loyalty. Humanizing a brand helps to tell your brands' story, which solidifies your overall sense of purpose.
Consistency is key to building an authentic brand identity.
Evoke Emotion
One major part of developing a successful brand is evoking a sense of emotion with your target audience.
Let's be realistic – customers aren't always rational, therefore not always inclined to make what may seem to be 'logical' decisions. But, if you evoke some sort of emotion from your audience, you can tap into their senses by delivering a sense of relatability.
When you provide consumers with the opportunity to feel like they're a part of a larger group, you position your brand as an obvious choice because of peoples' innate desire to build meaningful relationships.
Get Everyone Involved!
It is important to get all-hands-on-deck during the branding process. All employees involved should be communicating with customers to accurately represent the brand. Getting everyone's heads together helps to unite a brand, organize and enhance engagement.
Successful branding really comes down to authenticity, and the purpose of your brand will drive that authenticity. No matter the look and feel of your brand, consumers will relate to the qualities that your brand possesses. This is what drives them to choose you over your competitors.