Print advertising gets a bad rep. "It's so old-fashioned."
Yes… modern printing has been around for over five centuries and might seem a little conventional, but it's still a valuable and creative form of marketing. Though there are many fancy
new ways to advertise
, print is still something that every business should incorporate into its marketing budget.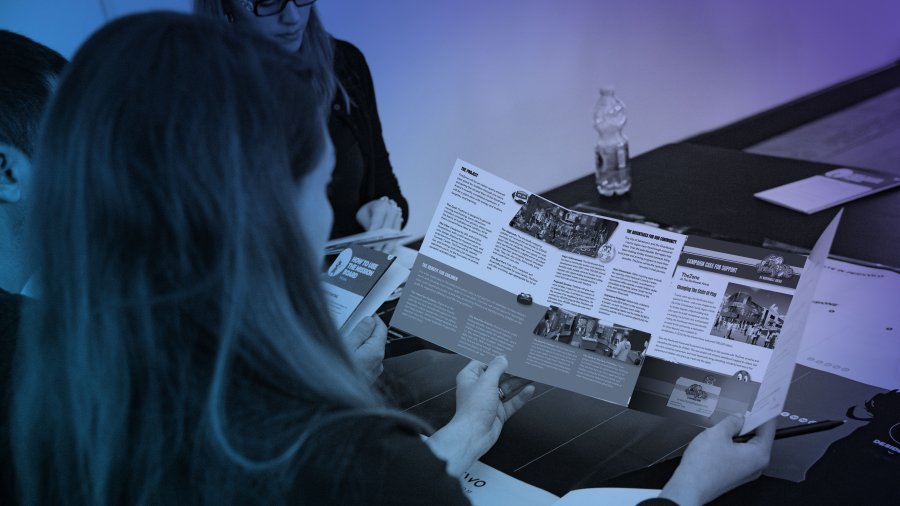 What is Print Marketing?
Everyone associates print marketing with old-timey newspapers, but it's so much more than that. Sure, newspaper ads are still a useful marketing approach, but there are dozens of creative, innovative, and proactive print marketing methods you can use to engage with clients and reach more customers.
According to
DMR
, 39% of customers say they try a business for the first time because of direct mail adverting. Over the last few decades, direct mail and certain print marketing approaches have performed better than other digital strategies.
Again, it's not all direct mail and newspaper clippings. Whether you're focusing on advertising, branding, or enhancing your corporate identity, any of these print marketing materials can be effective assets for your company or organization to help spread the word:
Business cards

Presentation folders

Brochures

Proposal covers

Letterhead

Catalogs
Envelops

Newsletters

Banners

Custom forms

Posters

Press releases
Labels

Postcards

Calendars

Bookmarks

Notepads

Trade Publication Ads
Grow Your Brand With Print Marketing
For decades, print marketing has been a reliable and effective method for establishing and growing company brands. Print - if used correctly - can create an entirely new brand identity or reinforce an existing one, once again helping your company grow, reach more customers, and stand apart from competitors.
A successful print campaign can transform your corporate identity from bland and boring to something much more creative, exciting, and inspiring.
Even if you're involved in an international organization, print marketing can still support your brand. But highlighting local pride is where print truly shines. Your local community must trust your brand, and with 82% of consumers reporting that they trust print advertisements (INMA), it's the most trusted medium available.
The quality of the print collateral must be high, yes, but in order to maintain a positive and successful brand reputation, it all comes down to consistency, strategy, and identity.
How Print Fits Into Your Digital Plans
Another myth we hear a lot is that print and digital marketing don't mix. Not true at all. Though both mediums have their advantages, the two can work congruently to achieve all kinds of marketing goals and objectives.
Email marketing campaigns, on average, see a click-through rate between 2-5%. When it comes to print, however, 44% of customers visit a company's website after receiving direct mail advertisements (DMR).
Your digital strategy should complement your print approach. A good landing page, for example, can be a powerful tool for your print campaign. The majority of web pages have a lot of distractions and links taking users all over the place. But a quality landing page should have a few specific goals: to capture a lead, acquire contact information, promote a special offer, etc.
Pairing a landing page with a print marketing campaign can significantly improve your lead generation strategy, increase conversions, and provide powerful campaign insights. These pages offer more personalization, can be easily tested, and provide a more concise message to grow your direct mail audience.
Digital advertisements, of course, can be powerful. But even the strongest digital ad gets scrolled past or clicked away from eventually. Conversely, effective print can hold a customer's attention for much longer. These brochures, catalogs, postcards, and other print materials are often left on countertops and refrigerators, leading to a much longer lifespan than digital ads.
Print Ad ROI
The return on investment for a print advertisement can be extremely rewarding if done correctly. According to DMR, for every $167 spent on direct mail, U.S. marketers sell $2,095 in goods -- that's a 1,300% ROI.
The key to actually increasing those conversions and boosting your ROI involves having a strong, effective call-to-action on the advertisement. Start by determining what your ad's main objective is: are you trying to bring a customer to an event? Increase your leads? Make a sale?
Define these goals and you'll be able to create effective print campaigns and successfully measure your results.
Placing a discount code or a coupon offer on your ad is a great way to increase both engagement and conversion rates. Counting the number of coupons redeemed onsite or electronic tracking of a QR code will give you a picture of what's really happening with your ad campaign.
Whatever you find that isn't working, scrap it. For everything that works, utilize those results for future print campaigns. Getting rid of those ineffective methods and prioritizing the most profitable and responsive strategies is a great way to maximize your ROI even further.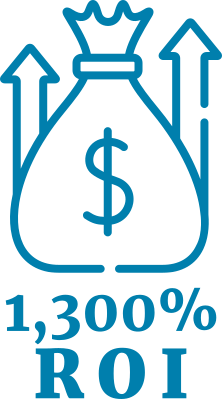 How Corporate Communications Can Help
It's quite obvious that print is nowhere near as antiquated as some of the flashy marketers say. Advertising campaigns that combine print and digital marketing are much more effective.
We will help get your print messages across clearly, concisely, and cost-effectively. Our approach to graphic design for print enables a quick turnaround so you can focus on increasing your leads, maximizing your ROI, and growing your brand!
From business cards and sell sheets to proposal covers and presentation folders, we can help you develop a powerful print marketing strategy. Let's
get started today
!