With the help of Facebook, Google, Twitter, Instagram and Snapchat, paired with somewhere around two billion mobile users in the world, the rapid growth of mobile advertising is showing no sign of slowing down any time soon.
Mobile-based impressions and clicks can be considered primary growth factors in the world of advertising. There's no doubt that mobile and digital advertising will continue to serve as a main driver in advertising's growth in years to come.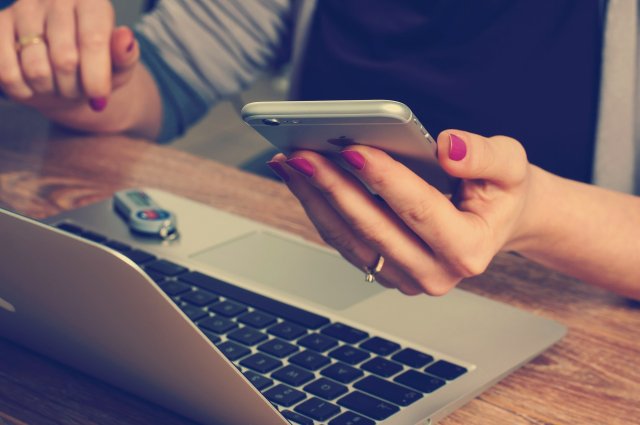 One hurdle that a lot of companies find themselves facing, however, is that they're not yet optimized for their own assets for mobile. A big challenge is understanding your companies' key assets, target audience and how to cater to them directly.
Once you have a general idea of the foundation that will mold your mobile advertising efforts, you can start plugging away at your marketing strategy that will most effectively speak to your audience. This includes a wide range of attributes including keywords, graphics, and of course, content.
As users go about their daily lives with their smartphones, they are unknowingly leaving a digital trail that allows brands to get an idea of who they are, where they've been and what their interests and preferences are.
Brands can identify trends through mobile advertising that can make a major impact. Gathering information such as demographic data, location and interests help to determine which specific audience's certain brands should be targeting.
The thing with mobile advertising is, is that there are so many different formats to consider to make the most out of your digital presence. Between display ads, in-app, streaming, video, text/SMS, paid social, location based and more, the possibilities are endless if you want to reach a broader audience.
An important factor in mobile advertising is understanding how to acquire and engage users, especially as trends are changing. And if your business isn't all that well immersed in tracking and optimizing to tech-savvy millennials, it might not be a bad time to invest in some necessary tools. Analytics are the gateway into discovering what you may not know about your users.
While challenging, mobile advertising is extremely lucrative. Users interact with ads, and in turn, they can enjoy premium, effective content for free. This is something that especially resonates with millennials. Engagement is critical.
It certainly does not hurt to try and familiarize yourself with rising trends. Getting a general sense of what's big in the moment can help to boost your mobile advertising efforts in ways you may not have expected.