Creating engaging content can be a tedious task to keep up with – especially with the urgency to be generating fresh content on a somewhat regular basis.
But creating valuable content for your website is an essential ingredient in the recipe of success for a great website and business. Content helps create brand awareness, encourages engagement, and improves your SEO strategy.
Developing a content calendar is a great idea to help plan out all of your content on every platform. The beauty of content calendars is that you can plan out as far in advance or as little in advance as you'd like.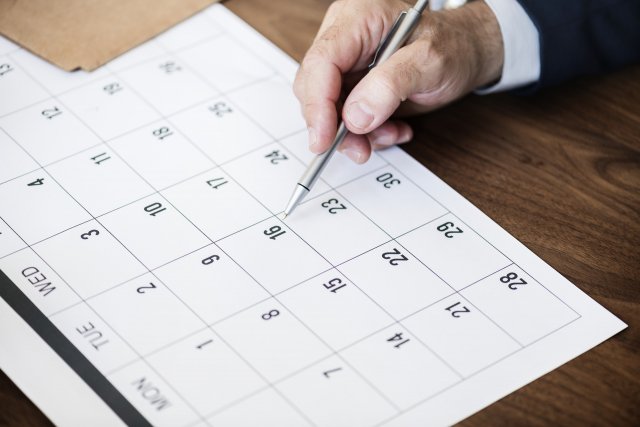 What Exactly is a Content Calendar…?
Glad you asked!
A content calendar is typically a working document (Excel spreadsheet or Google doc) that is used to schedule what content you intend on sharing in the upcoming month across all social media platforms. They can be as generic or as specific as you'd like, right down to the week, day and time you'd like your content to be shared.
I know – sounds like an even bigger job than just writing new content, right?
Well, trust us when we say you'll be thanking yourself in the long run.
Content calendars are the key to a successful and organized content strategy.
Alleviate your stress a bit and plan out what content you'd like to create. Organize your thoughts, browse some internet marketing sources for some new topics to cover and start documenting.
Content calendars are meant to save you both time and stress so you can continue on using your time more effectively instead of stressing over what content you need to be sharing – or worse yet, neglecting to share anything at all.
Being able to visualize what your future content strategy looks like helps you to keep organized across all platforms.
Ensure Consistent Content
Deciding to use a content calendar (and following through with it) pretty much guarantees a consistent flow of content.
When you begin writing more, posting more and sharing more, your brand's voice will develop a strong sense of consistency, making your content a reliable source of information for your consumers.
Bottom line, if you're looking to fine-tune and amplify your content marketing strategy, content calendars are the ideal organizational tool for both short and long-term planning.