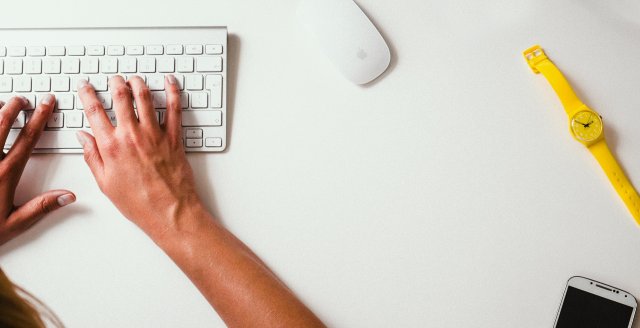 At high risk of sounding completely unoriginal, but…content is king.
Probably have heard that one before, right? Albeit a bit overused, it's such a commonly known cliché because of the truth that it holds. Content really is the backbone of an integrated digital marketing strategy.
However, 'content' can actually be a pretty broad word. Though the definitions are all seemingly interchangeable, there actually is a pretty big difference between blogging and content marketing. Contrary to popular belief, they don't actually both just mean creating content to post on your site. Without a sound strategy to back up your content, you won't see those benefits you're looking for.
If you want to launch your brand into its desired future, let's first start by identifying the differences between blogging and content marketing.
Blogging
From a branding point of view, blogs work well to engage content that allows brands to engage and connect with consumers on a more personal level – one that content marketing usually can't. That's because through blog posts, you have more of an opportunity to use your voice. When blogs are conversational and natural, your consumers will feel more connected to your brand on a personal level.
Sure, you should be writing informative and valuable content, but that doesn't mean you can't showcase your brand's personality through it. Blogging is a great way to convey important messages while also giving your audience an idea of who you are as a brand.
Blogging also is one of the best inbound marketing techniques in that it draws people in by producing interesting and valuable content. By providing your audience with regular content, you're giving people more of a reason to be visiting your site. Plus, it's no secret that Google is a big fan of fresh and new content, which makes blogs an ideal SEO tool. Writing relevant blog posts that highlight your unique products and services gives you more control over cross-linking strategies and increased content converting.
Content Marketing
While blog posts can really attract anyone's attention, content marketing has a much more defined audience – people looking for specific answers and solutions. The Content Marketing Institute states that these are the people who drive the most profitable customer action. Basically, what I'm trying to say is that these customers have more loyalty (no offense to the blog audience).
Content marketing can be presented in several ways including infographics, web pages, podcasts, videos and books. The creation of this content is done with greater intent; converting prospects into customers, and hopefully repeat buyers. Essentially, the purpose of content marketing is essentially to raise awareness and consideration. Once your consumer has those two things in mind, the next step is the buy – the ultimate goal.
But while that is the end goal, there are also other benefits that content marketing offers like additional content for social media marketing and contributes to SEO efforts.