Ever heard this: "Our competitor is doing this…" or, "our competitor just launched that…" Probably sounds vaguely familiar, right? Of course it does – and that's because as a business owner, it can be extremely tempting to see what your competitors are up to. But the trick to successful marketing is to not copy them. What works for them won't necessarily work for you.
It's no secret that if you want to be successful in your business, you'll need to stand out. But the best marketing advice you'll ever receive is to find your own voice, don't just go with the flow of everyone else.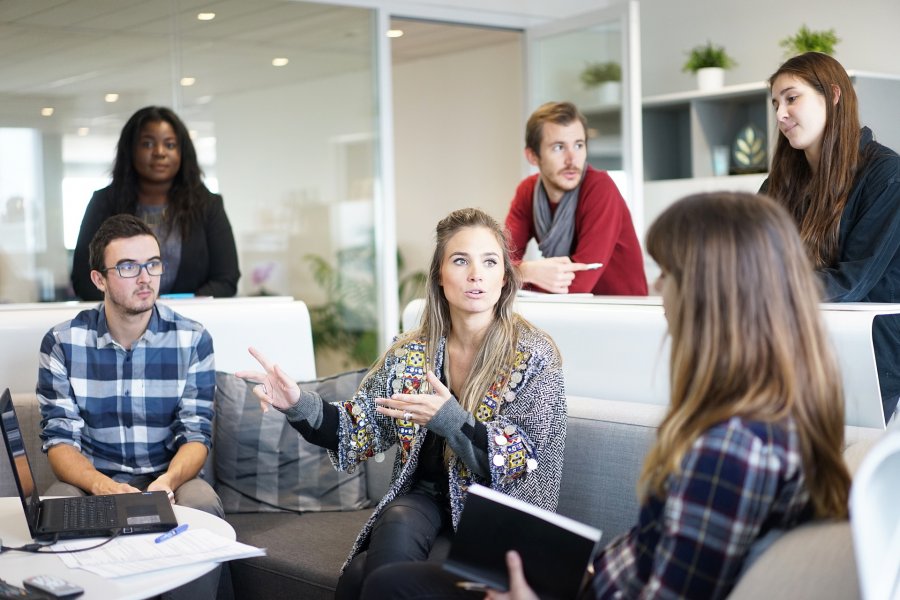 Define Your Personal Goals
It is so important to recognize that your personal business goals will differ than that of your competitors' – even if you are in the same business and have the same target audience. Hard to believe, right? Well, the fact of the matter is everyone's goals are different, so play to your strengths.
What Makes You Different?
Let's for the moment consider your target audience is in fact the same as your competitors. Chances are they either are the same, or they're extremely similar. So, if your websites are side-by-side, what will make yours stand out? If they're similar, the customer will go based off of name recognition alone. That's exactly what you don't want to happen.
As a business, it's important to play to your strengths and showcase your competitive advantage. While sure, your audience may be the same, that doesn't mean your personal business goals will be.
Let Your Personality Show
It's a very social world we're living in. Short of the long, your consumers are going to go with a brand they like. In a virtual world, you obviously cannot meet your audience face-to-face. That's why you need to rely heavily on a strong website design, valuable, informative content, an eye-catching website layout and effective branding strategies to communicate your brands' personality.
Stop Comparing the Conversion Rates
The conversion rate of your competitor is X%? So what?! If you want to know the conversion rate you should be going for, it's anything better than what yours was last month.
Just because you find out a competitor may have a better conversion rate than you, it doesn't really mean all that much. Your competitor's success may have nothing to do with their website at all.
As sales go up, conversion rates oftentimes go down – so first and foremost, you should be looking to optimize revenue and profit, not conversion rates.
Conclusion
Optimization is a learning process with no shortcuts. Sure, it's okay to learn from your competitors and get ideas – but just remember to build your own conversion strategy, you should be collecting your own meaningful data and testing what works and more importantly, what doesn't.
Play to your strengths, be daring and take risks and know that just because your competitor is trying something new, doesn't mean that you should too.