Staying on top of the latest social media trends can be what sets you apart from your competitors – especially when it comes to Facebook Live. Incorporating Facebook Live into your social media marketing strategy is beneficial for several reasons. You can seamlessly, immediately connect and engage with your audience, push out your business' message and create unique content that is specific to your brand.
Consider these top four benefits of including Facebook Live into your marketing efforts: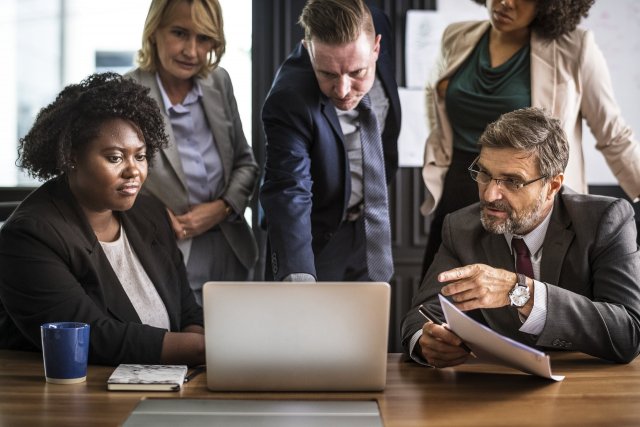 1. Content That Sets You Apart
It is inevitable that businesses within the same field will have similar marketing strategies. When you share target audiences with other businesses and even share similar products/services, it creates competition. One thing that many businesses struggle with in this regard is standing out.
Trying to be heard over all of the background noise from your competitors can be difficult, which is exactly why live video content can play in your favor. When you take advantage of live video, you are creating content that is completely unique to represent your brand. Implementing Facebook Live into your social media marketing strategy provides your consumers with an instant, real-time source of information.
2. Cost-Effective Content
In case you were unaware, video content is currently dominating the digital marketing scene. 87 percent of online marketers are using video content. 79 percent of all Internet traffic in 2019 is expected to be video content and viewers are 95 percent more likely to remember a message when seen in video, as opposed to only 10 percent when it is being read.
But, there's no need to continue rambling on with stats. What I'm trying to say is that your consumers are more likely to engage with your content if it is in the form of video.
Of course, hiring someone to produce quality video content can cost a pretty penny. That's why Facebook Live is a great alternative. Facebook Live is about living in the moment, so your audience will respond for that. There's no need for flashy cameras, set designs or editing. In fact, your audience is likely to find you more real, relatable and personable if it's happening live.
3. Connect With Your Audience
Piggybacking on my last sentence, you're going to want to create content your audience can relate to. That's why this personal approach through Facebook Live will give your brand a stronger sense of credibility because you're presenting yourself as a real human.
Consumers can get answers to their questions instantaneously and engage with your business in a more authentic way than other means of social media marketing can offer.
4. Drive Traffic
Ah, you were waiting for this one.
Like any digital marketing strategy, the end-goal is to drive traffic, whether it be to your social media feeds or your website.
Live videos drive much more engagement than other content. Due to the real-time connection between consumer and business, live videos will drive more comments and viewers than even standard video content.
Every video should be done with a purpose in mind and a clear call-to-action. This will prompt viewers to further explore what you have to offer.