In this fast-paced, everchanging world of social media, apps and new trends in digital marketing, it seems as though there are new tricks and tips on how best reach your target audience on a near-daily basis. It can get overwhelming and confusing trying to stay on top of it all.
Which new platforms and/or marketing strategies will actually take off and be beneficial and which ones are simply just gimmicks? There's no cut-and-dry way to truly know the answer to this, but there is one effective way of tracking it down and getting a feel for what trends will dominate the digital marketing world.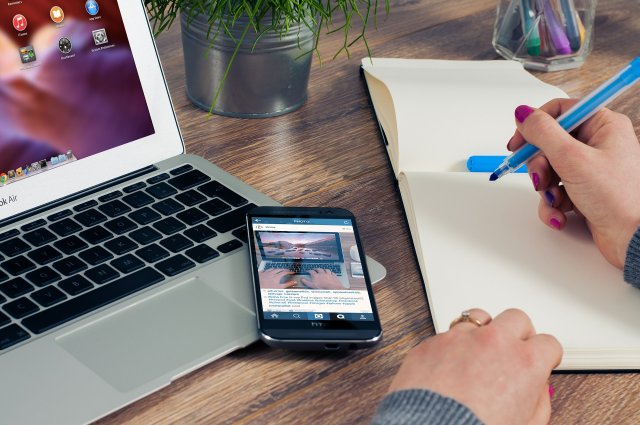 Video Content
While the power of video content certainly is by no means "new," it continues to prove just how powerful of an impact it has made, and continues to make. In 2016 alone, Social Media Examiner reported that 60 percent of marketers use video in their marketing strategy, and that number is expected to increase in years to come as new trends in video continue to evolve.
Take for example, live video. Live video is a method for people to connect with other people seamlessly and easily. Live video has become a platform for brands to share stories on the spot that represent their brand, events and news. This instantaneous engagement is especially effective for millennials. It's a way to access valuable information at the touch of their fingers.
Virtual Reality (VR)
Hand-in-hand with video content comes the new phenomenon of virtual reality.
Although it has been around for years in the gaming industry, it has just recently reared its head into the marketing world, but is predicted to skyrocket in e-commerce.
What makes virtual reality so desirable to marketers is its uniqueness. VR encourages an immersive, memorable, one-of-a-kind experience unlike any other medium out there. And like any technology, VR will advance as well.
Diving into this digital marketing force is a great method to test, set trend and understand your current audiences' responses. Since it is so new, it's not a bad place to experiment.
Advertising Through Social Media & Social Media Influencers
Social media is one of those platforms that has already been around for years and is certain to grow in years to come. It is pretty much the rock of digital marketing.
Because of its ability to reach large numbers of highly-targeted people for prices significantly lower than traditional advertising, social media marketing has taken another turn that has proven to be beneficial to marketers through the use of advertising and influencers.
Advertising through social media can be used to build brand awareness, get seen by new customers and generate sales. Similarly, social media influencers help to increase your brands' reach and create a sense of credibility and trust in your audience.
Moving to Mobile
How many years in a row now have you heard someone say, "this is the year for mobile"? Probably a lot. And to be honest, probably all of those years were "the year for mobile." That's because digital marketing continues to move towards the mobile side of things for many reasons – namely, convenience.
There is an overall emergence in the digital marketing world that relies heavily on smartphones. They are a convenient, quick and easy way to search for products, checking reviews, make recommendations, get answers quickly and make direct purchases. Whether or not we realize it, smartphones and other handy devices are becoming a staple in our daily shopping patterns.
If you're not already, you should definitely make an effort to reach your consumers on the devices that they use most.