Let's face it, we all want to grow our audience.
Expanding your business's reach can help you to generate more sales, create a sense of trust in your brand and lead to more conversions.
So, how exactly do you begin to grow your audience? We've compiled five marketing tips that will help set you in the right direction.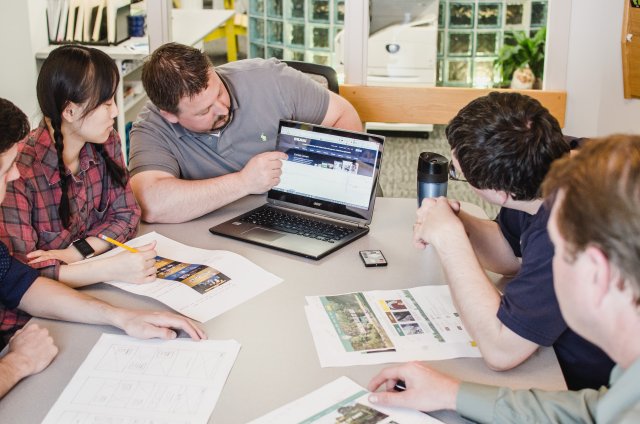 1. Content Creation
One of the most common mistakes marketers make when it comes to content creation is writing posts without any real goal or purpose. While content creation is vital to audience growth, it takes much more time and effort to curate the right content – not just getting a bunch of words out there because you know you should.
The content you create should provide value to your audience. When you provide value, you create a sense of trust and authority in your business which helps you better position yourself as an expert. Have a general idea of the audience you're trying to reach. Who are they? What kind of information are they looking for? Where can you reach them? Once you can answer these key questions, you can begin to gather some information that will best cater to your desired audience.
2. Content Optimization
The key ingredient to a successful content creation recipe is SEO. Optimizing your content with keywords and phrases is the process in which your website's pages will appear more attractive to Google's search engines and users. When content is optimized successfully, you will rank higher under Google search engines, making yourself more visible and readily available for your audience.
3. Content Promotion and Distribution
Creating content is only the first step. And while creating good content that is optimized with keywords is part of that, what good is creating valuable content in the first place if you're not actively sharing it with people? Email campaigns are a great method of distributing your content right to your audience's virtual mailbox. Be cognizant of including calls-to-action encouraging visitors to subscribe to your newsletters. Consider sharing your content in the form of press releases, or better yet – develop a sound, social media strategy on the platform where your content performs best (see marketing tip #4…)
4. Meet Your Audience Where You Know They'll Be
Wherever your desired spends time the most, that's where you'll want your content to be. You cannot expect your audience to come to you. Maybe you'll find that the content that performs best for your business is video content. If that's the case, YouTube, Facebook or even Vimeo may be the best outlets for you.
Yes, it's true that social media is an important marketing tool to have, but that doesn't mean that sharing all of your content on every platform is guaranteed to have the same results. You will notice that your audience will respond more on some platforms in comparison to others. Wherever you're seeing the most action, share your content there. You'll get more people checking out your content – and if they find it valuable to them (see marketing tip #1!), you'll keep them coming back for more.