St. John's Senior Communities is a multi-level continuum care for the elderly. Located in Rochester, NY, the name St. John's has been synonymous with quality care for seniors for nearly a century because St. John's Home is one of the leading nursing homes in the city.
St. John's called on Corporate Communications, Inc. to design a website to better convey the full scope of services that is offered. The site, www.stjohnsliving.org was the first step in the launch of the digital marketing initiative.
The design was so well received, that we were asked to redesign other marketing tools to reflect the new look and messaging. We designed an updated, more robust corporate site that illustrates the company's facilities and establishes their leadership in the quality senior care industry. The site explains how the company adheres to a different philosophy than its competition throughout the area.
The Eden Home philosophy was key to creating a comprehensive, yet sensitive presentation of the company's services and programs. The parent company site centralizes all of the information about St. John's services and facilities. The design is bright, colorful and full of life. It artistically depicts the most appealing aspects of the programs and services using true-life photography selected from special on-site shoots provided by Corporate Communications, Inc.
Each site also includes a full calendar of upcoming events, the latest news, and a listing of ongoing programs. These areas can be easily updated by St. John's administration employees using Corporate Communications CRM tools. Customer contact forms are available to schedule a visit, share information about St. John's with a friend and contact admissions.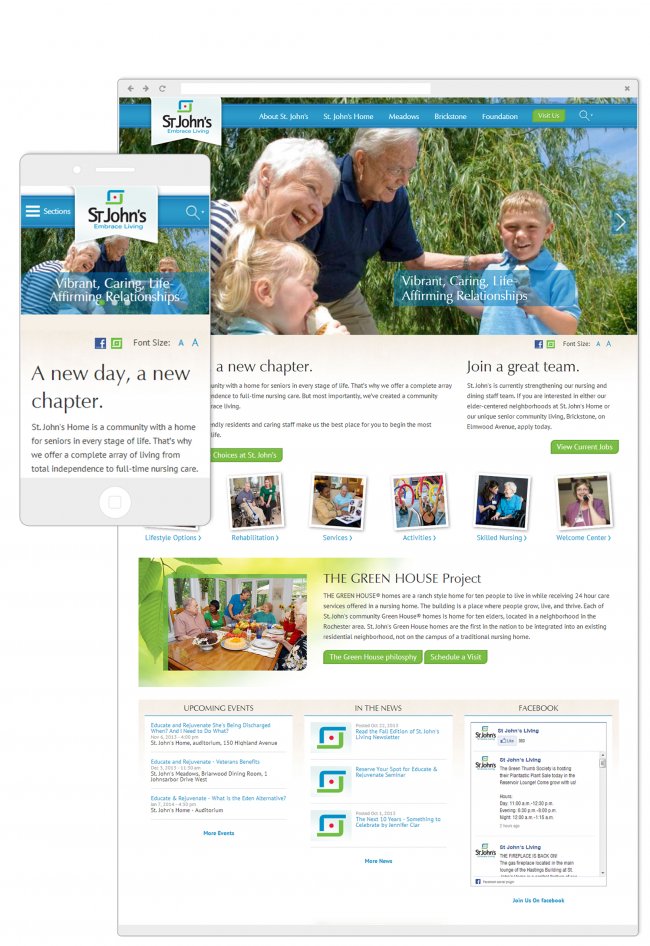 ""We are getting rave reviews on the website from our board members, staff and Meadows residents. Everyone loves the bright colors and seeing our own people in pictures. The information available and the ease of finding it is really impressing people.""
- Jennifer Clar, Marketing Manager, St. John's Living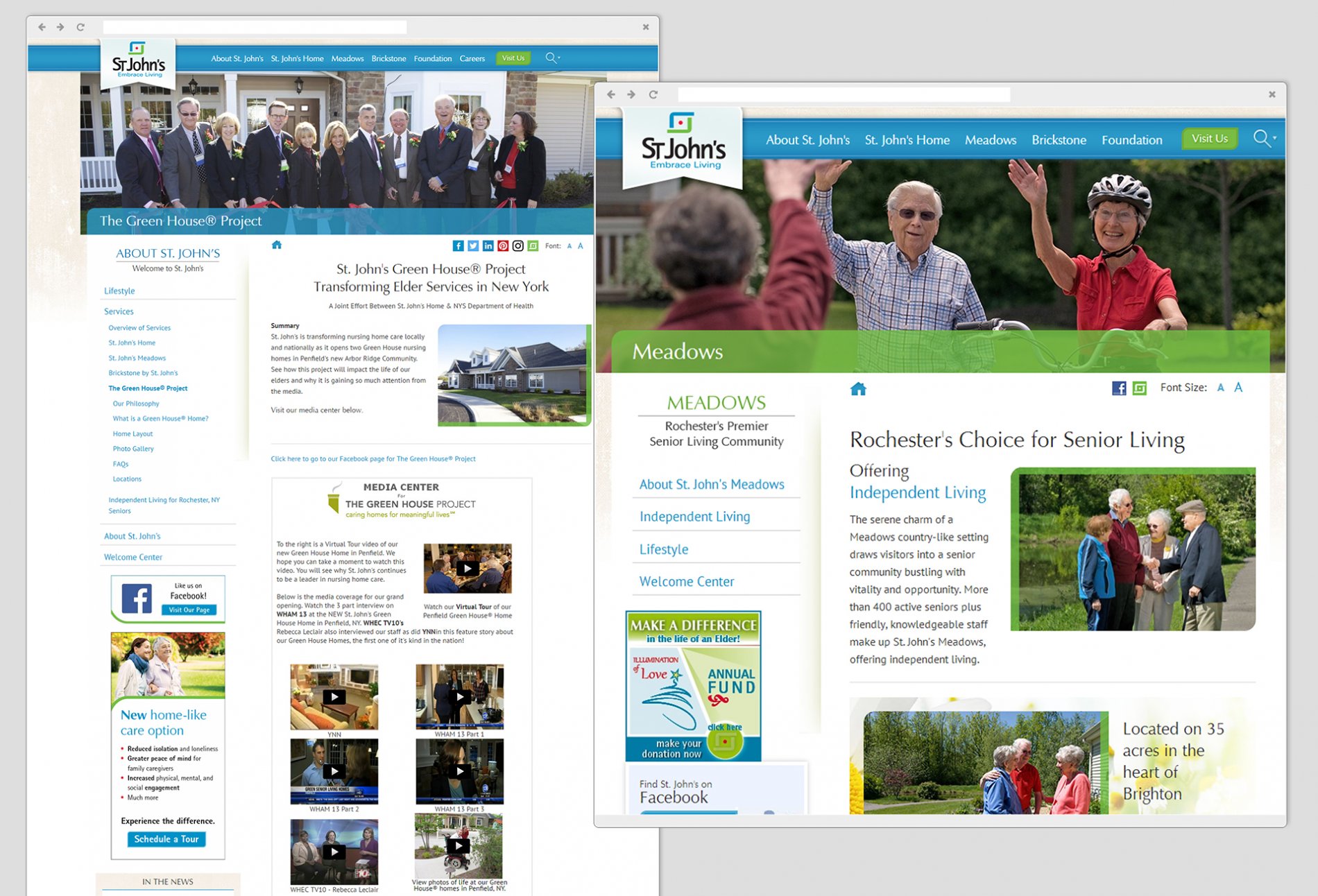 To better publicize the St. John's organization during special local events, we created a simple yet effective outdoor banner to be hung on their building. Hung at a height of over 8 stories the banner can be easily seen near and far.