Services
Gleason had gone through a major site re-design only a few years ago and was happy with the overall look of their website. However, they were looking to make some updates to the site that would enhance what they already had. They wanted to maintain and build upon the branding that was already established through the website and update it with a fresh look, updated content, and most importantly, a responsive design.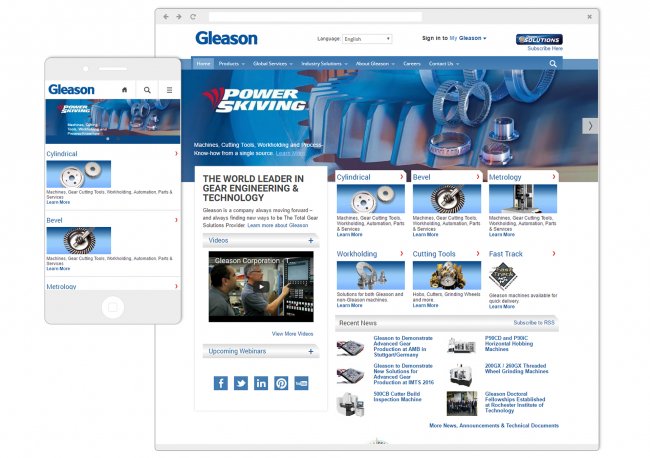 "This website is the best sales tool our company has."
- Al Finegan, Director of Marketing, Gleason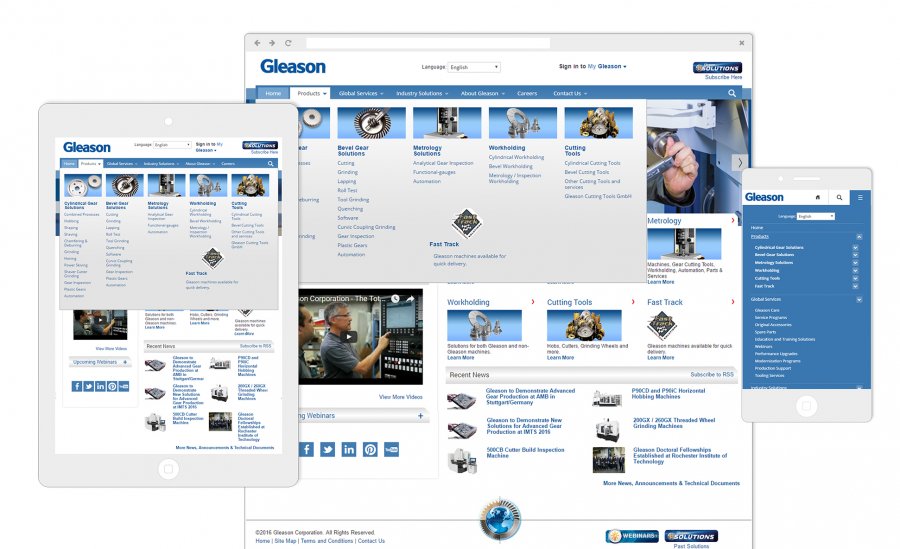 Responsive Design
The most important component of this project was to make the website responsive so that it is easily viewable in all types of devices, including the latest smart phones, notepads and tablets. To do this, we worked with Gleason to make some updates to the content and the overall layout for easy scaling to the different screen sizes of various devices. The design was developed to ensure that all components of the website are accessible in any format.
Consistent Branding
During the re-design process, it was important to maintain the branding that had already been established in the most recent website design, but also give it a fresh look. In addition, Gleason wanted to highlight some new services and update some the images and other content on the site. We worked with Gleason to determine their overall online marketing needs and then designed a solution that would meet their goals and improve the overall website. The result was a freshened website design with updated content and images that enhanced their already recognized and well-known brand.