We offer a variety of website hosting options depending on the needs of your website including shared hosting, colocation hosting, and managed dedicated server hosting.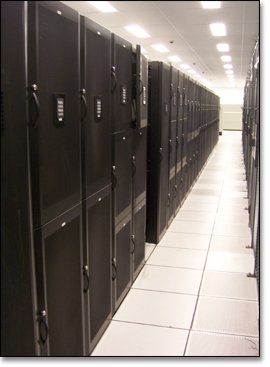 Our enterprise web site hosting packages are designed to deliver highly reliable web hosting solutions married with fair web hosting prices. Our shared web hosting package prices are based on a competitive cost/performance basis delivering the best web hosting value available. All our shared web hosting packages include a detailed web site statistics analytics package, which will help you maximize the potential of your web site. We also provide a wide range of hosting options in addition to our shared web hosting packages including managed dedicated web servers as well as complete colocation web server hosting solutions.
Our servers are all connected to the internet through a tier-one "World Class", local (Rochester, NY) Web Hosting facility. The Rochester Web hosting facility boasts an impressive list of security, power and internet connection redundancies. These measures include:
NEBS compliant
6 fully redundant Liebert HVAC units
2 fully redundant 2000 kW / 2500 kva rated Liebert Generators
5 tanks with 25,000 gallons of diesel fuel and redundant fuel supply agreements
Redundant switched power feeds provide "Uninterrupted Power Supply" transitioning from commercial to back up systems as needed
Laser sniffers identify environmental changes (heat, smoke, etc.) to prevent fires before they happen
Redundant IP backbone capable of operating at speeds up to 10 Gbps
Extremely high level of security including Key card entry, 24/7 security guard protected by bullet proof glass, key code entry, bio-metric hand scanner plus over 80 surveillance cameras with 30-day storage and retrieval.
Learn more about all of the enterprise web hosting solutions provided by Corporate Communications, Inc.
Web Hosting - Rochester, NY Facility: