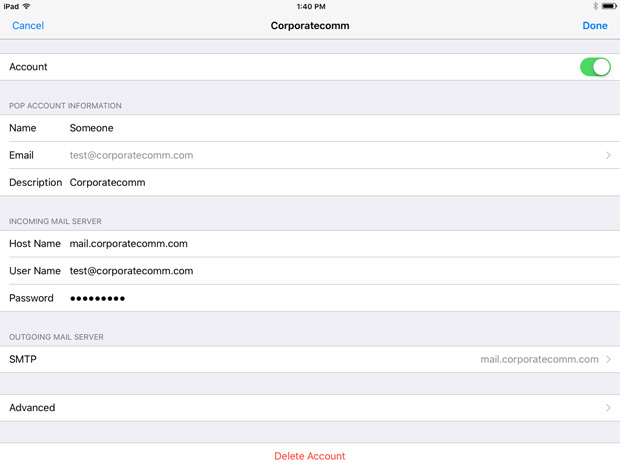 7. Once your settings have been saved, choose your account from the Mail, Contacts, Calendar screen. You'll get the above screen. Choose Advanced.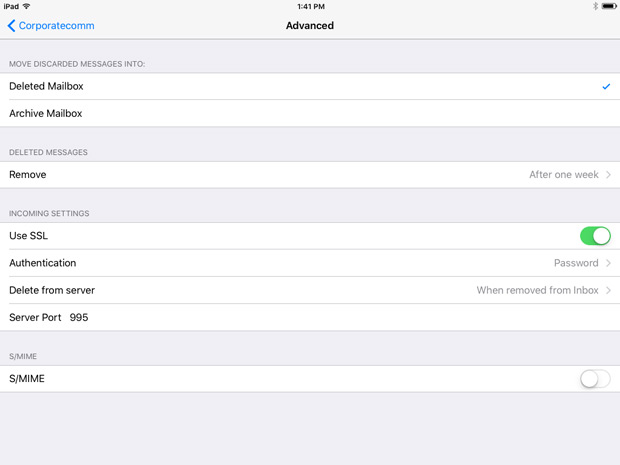 8. Most of the settings will be in already. Here you can customize how the server will respond when you download them to your iOS device.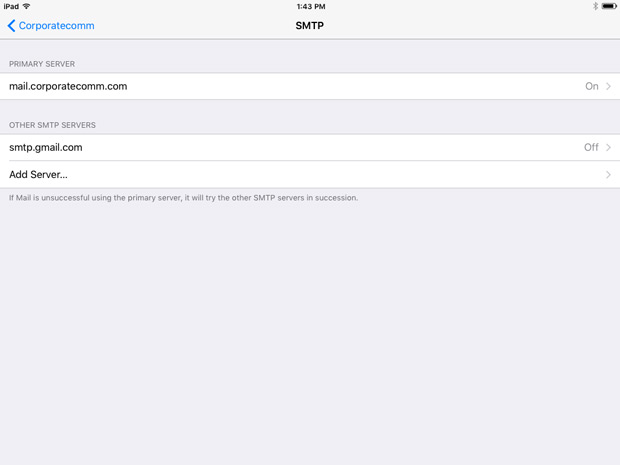 9. Go back to your Account screen and choose SMTP to get the above screen. Choose Primary Server, which should be mail.corporatecomm.com.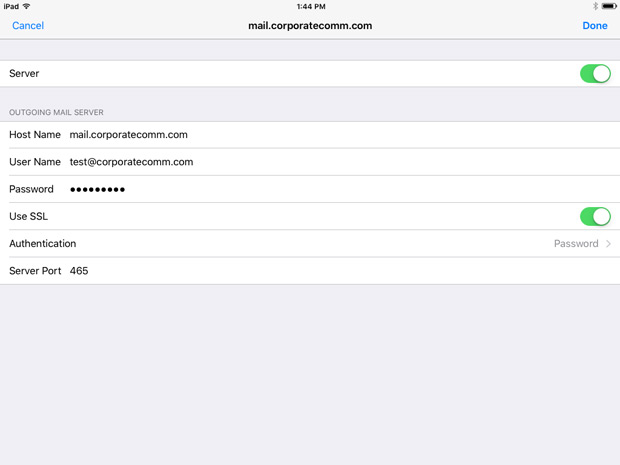 10. Make sure the Server Port is set to 465. Touch Done.
You should be all set!